Sundance Roofing Inc offers Metal Roofing
While the initial cost for a premium metal roof is higher than most other roofing materials, you'll save money in the long run. A metal roof can last a lifetime, whereas materials like asphalt require re-roofing every 10 to 20 years. A metal roof can also increase the resale value of your home or business. A metal roof may even lower your homeowner's insurance. At Sundance Roofing, we offer quality residential and commercial metal roofing for your Albuquerque Home.
Metal roofing in both light and dark colors reflects heat effectively to reduce cooling loads in the summer and insulate homes during the winter. This can help to lower energy bills. Most metal roofing comes with a true 30 to 50 year manufacturer warranty, plus a workmanship warranty from Sundance Roofing. Talk to one of your Sundance Albuquerque Roofing estimators to learn more about the metal roofing warranties that are available. No matter what kind of roofing style, color or finish you have now, there's a metal roofing style to match. Today's metal roofing looks just like common roofing material such as asphalt shingle, clay tile, cedar shake or slate. However, metal lasts at least 2 to 3 times longer. For a wide variety of great-looking choices trust us as your top Metal Roofing experts.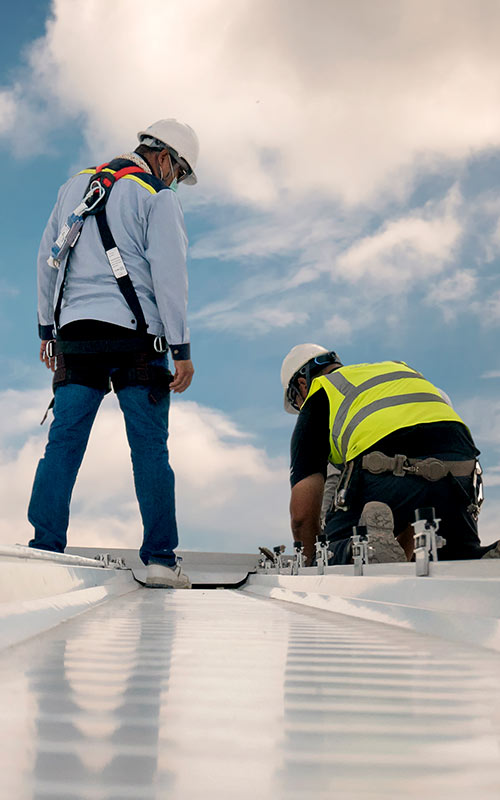 CALL TODAY TO SCHEDULE A FREE, NO OBLIGATION CONSULTATION
Call today to schedule your free estimate and consulting on residential or commercial roof or roof repair. Trust us as your top Roofers in Albuquerque and we will get your job done right the first time!
(505) 873-6125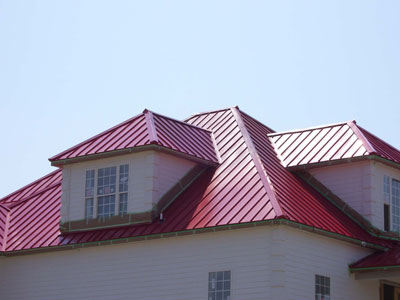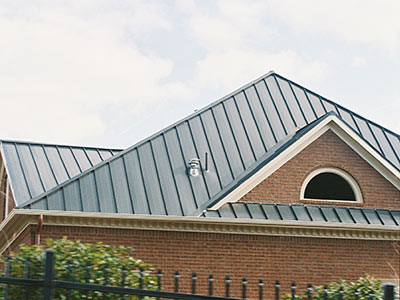 Sundance Roofing, Your Metal Roofing Experts
Your metal roofing experts here at Sundance Roofing, make it a point to know which roofing product is right for your home. We understand how important your home's roof is to you. That is why our metal roofing estimators come right to your home, to give you an quote on your roof, and also to educate you on how roofing wears down over the years and how to prevent damages from happening in the future. Remember your home or business is your investment. So let us help you to protect that investment with the best metal roofing and materials available in Albuquerque. As your top Metal Roofing Experts, Sundance Roofing offers quality Metal Roofing.
We offer a variety of roofing products, styles and colors for you to choose. We also will assist you in determining which roofing product is right for your budget. Let one of our trained professional Albuquerque Roofers, here at Sundance Roofing, give you an estimate for re-roofing your Albuquerque home at no cost to you. We will help you make the best decision that is right for you.
Metal Roofing In Albuquerque can help protect your best investment, your home. We are here to ensure you get the best service in town!