If you are in need of Re-Roofing for your Albuquerque home, then you have come to the right place. We have 5 decades of experience in roofing Albuquerque homes. Home or Commercial property re-roofing in Albuquerque is comprised of the following steps.
Inspection: We do a complete and thorough inspection of your existing Albuquerque Roof. As your Albuquerque Roofers we will inspect your current home or commercial property roof for soundness and assess the repair situation.
Tear Off/Demo: If the situation with your roof is such that a complete tear-off is required, we will inform you of the process. In some cases, a new roof can be applied over your old, damaged roof and there is no need for a complete demolition. According to Albuquerque codes. You can have as many as two complete roofs on your home. However, if you already have two roofs, or the quality of the existing roof(s) is such that a demolition is required…our team of roofers will tear off the old roof prior to installing your new Albuquerque Custom Roof.
Estimates/Installation: After estimate approval, our Albuquerque roofing team will begin work on your home. A complete re-roofing typically takes about 1-4 days, depending on whether or not a tear-down is required. When we come to install your new roof, there are a number of requirements we have for making the process smooth and easy for our team of roofers crew and you, the homeowner.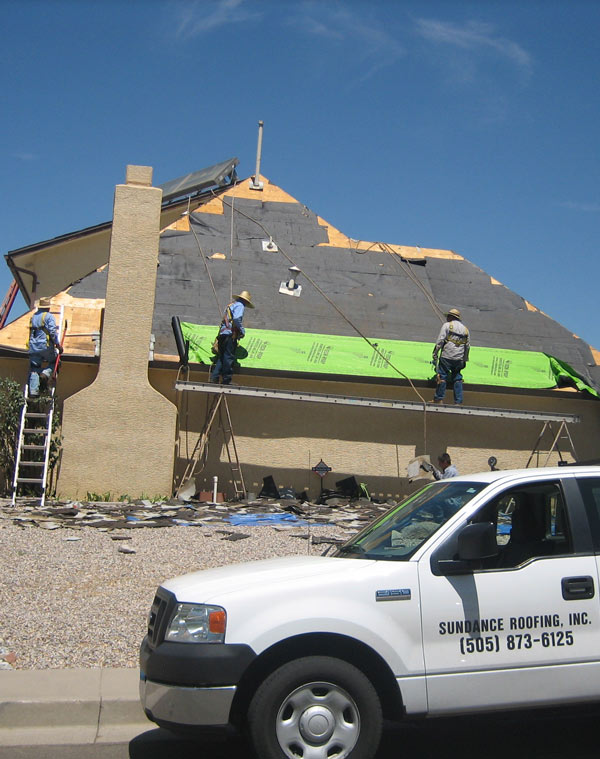 Re-Roofing Preparation
Please inform our crew if you have open beam ceilings in any room.
If you have open beam ceilings – furniture should be covered while job is in progress in case dust gets in.
Move parked cars and RVs away from building.
Trees overhanging roof should be trimmed.
Vines, such as trumpet vines, ivy, etc. should be trimmed off roof!
Move breakables, potted plants, patio furniture etc. away from the house.
Move very valuable or prized plants away from building.
Patio furniture should be moved off patio.
Close all windows and doors securely.
Pets: Provisions should be made to keep pets out of the way or in the house while the job is in progress.
CALL TODAY TO SCHEDULE A FREE, NO OBLIGATION CONSULTATION
Call today to schedule your free estimate and consulting on residential or commercial roof or roof repair. Trust us as your top Roofers in Albuquerque and we will get your job done right the first time!
(505) 873-6125
A new roof makes a big difference.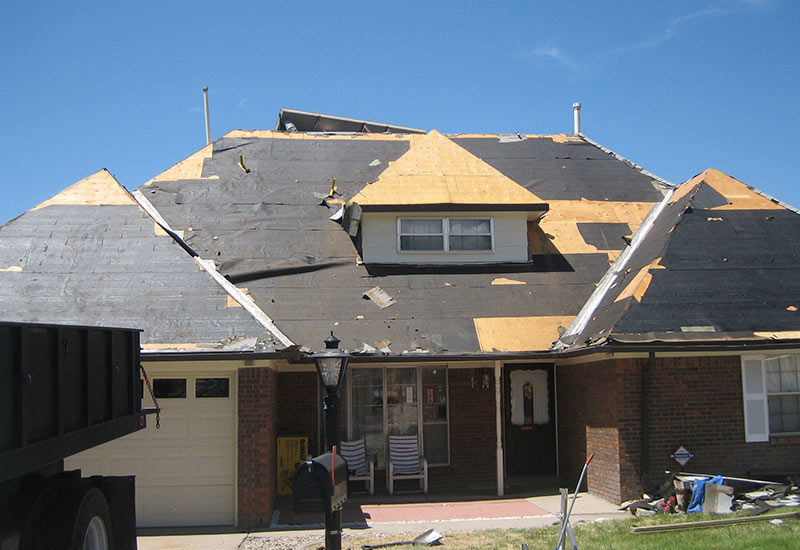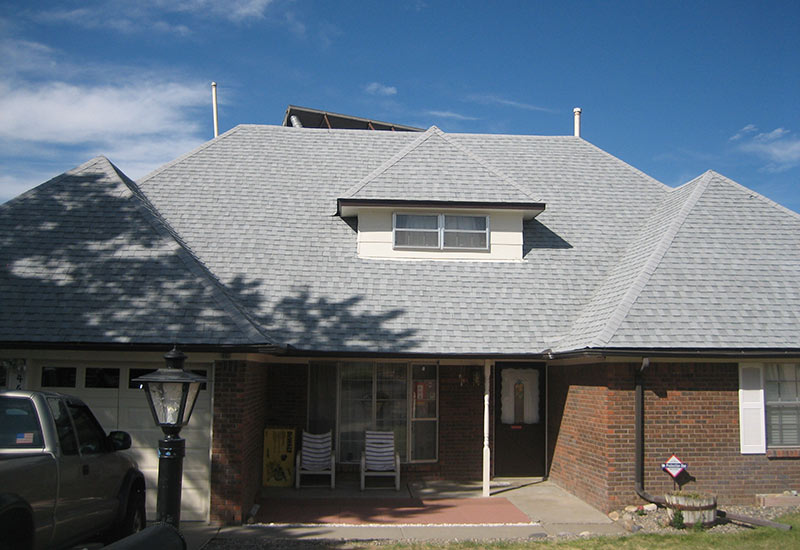 What to expect
Unsecured objects may be dislodged by Re-Roofing. Objects such as glass figurines or wall mounted china should be secured or protected.
If not done by the owner, or others, we shall raise, move, or lift objects on the roof, but we assume no responsibility for the operation of or damage to conduits telephone wires, skylights, air conditioners or other objects on the roof, where it becomes necessary to raise, move, or lift objects in order to properly apply the roof. We shall use reasonable care, but are not responsible to TV antennas, guy wires, lead in wires, or adjustments of set as these parts are subject to deterioration due to exposure to the elements.
We must have electricity. Either an outside outlet or a heavy duty extension cord plugged into the garage or kitchen. Roofing is a very dangerous job. No one should be walking around outside the house while our men are working on the roof, especially children.
We will do the rest and make it as pleasant as possible. Our primary concern is your satisfaction. We thank you for the opportunity to serve you. We pride ourselves in being outstanding at Albuquerque Re-Roofing.